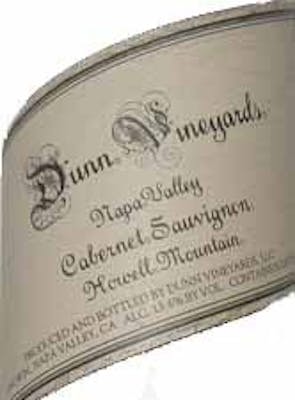 SKU: jw44
Dunn Vineyards Howell Mountain Cabernet Sauvignon 1994
---
---
The 1994 appeared opaque in the glass with a blackish ruby core fading to a garnet rim. Tears showed slight staining and a medium viscosity. The wine appeared bright and free from sediment, however, once again, similar to the 1996 and 2000, this wine displayed some reduction, which disappeared quickly from the glass. Decanting for slightly longer period prior to service would no-doubt eradicate this problem. The nose offered indications of some development with layer upon layer of slightly stewed blackberry and dry raisins & figs covering hints of soy, tea, saddle leather and boot polish aromas. Suggestions of dry red soil, powdered spices and coffee & cocoa bordered the complex nose. The wine tasted dry, with restrained primary characteristics of blueberry and blackcurrants, Chartreuse liqueur and fresh peppercorns, and secondary characters of cedar and sweet cigar smoke. Tannins were tough and suggest time to resolve themselves, and it seems that the enormity of the structure will enable the wine to improve with a further decade or so of cellaring. Fairly high acidity gives the wine youthful vibrancy and helps lift the aromatics. The wine's angular build and 'just ripe' fruit portray a wine with few, if any, soft edges! A difficult wine to judge and place in the line-up. Certainly not a solid favorite amongst the group as a whole, due to a few areas of dislocation, but a few were intrigued by it's complexity and astounded by it's structure. The finish was complex long and firm. Cellar for further 5 + years to help soften tough tannins.
The 1994s might be ready to drink within 10-15 years. It is hard to believe these wines spend 30 months in oak casks before bottling as they are incredibly unevolved and backward when released. Look out for the behemoth 1994 Cabernet Sauvignon Howell Mountain. This black/purple-colored wine adds a few more nuances (minerals, licorice, and floral scents) to the lavish display of creme de cassis. Full-bodied, with a blockbuster level of extract and density, this is an outstanding Cabernet Sauvignon for readers with patience, good genes for longevity, or the foresight to purchase it for their children. Anticipated maturity: 2006-2030. One of the issues about which Randy Dunn is sensitive is the fact that his wines are so remarkably consistent that it is often difficult to tell vintages apart. I think the vintage character will become more apparent when the wines are 15-20 years of age. Even the most professional palate will be inundated with a furious blast of tannin and concentrated cassis and blackberry fruit when these wines are young. With that in mind, the notes for the wines reviewed in this segment do sound similar, but I feel 1994 may turn out to be Dunn's finest of the three most recent vintages. At present, 1995 looks to be the most tannic, and 1996, similar to, but softer than 1994. Given the fact that both of Dunn's debut vintages of 1979 and 1980 are still relative infants in terms of development, in all likelihood, the 1994s, 1995s, and 1996s possess a minimum of 25-30 years of aging potential!
Dark-hued, with wild, racy, gamy, meaty and savory aromas, this is a still a dense, potent, deeply concentrated and firmly tannic youngster, with loads of mineral, sage, currant and blackberry flavors. The tannins are still intense, so decanting is advised.--California Cabernet '74/'84/'94 retrospective. Drink now through 2010.

Are you 21 years old, or older?